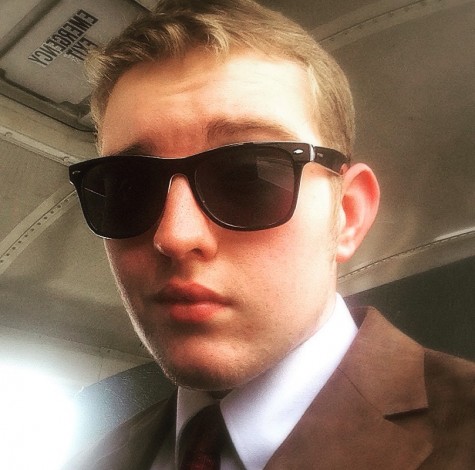 Matt Hehl, senior online editor for the Paw Print newspaper, has his feet in many different activity pools throughout Plainfield South.
The enthusiastic and energetic senior finds himself splitting his time among Fall plays, Spring musicals, journalism, choir, madrigals, and even finds time to work at Baseball Card King on Rt. 30 in Plainfield.
"I just like to do things. The idea of just going home at 2:10 and doing nothing but homework is a scary thought for me."
Among his various activities, Hehl says one of the most memorable moments includes acting as the role as the Tin Man in the 2012 Spring Musical Wizard of Oz.
"It was my first show as a high schooler and freshman generally don't land big roles so it was a pretty big deal to me. Even though it was forever ago I can still remember melting in that costume under all of those lights."
Maddy Wheaton, senior director of the 2015 fall play, says Hehl is very passionate about acting.
"He loves to be dramatic in and out of the classroom," Wheaton said.
When he is not performing, Hehl spends his time during the school day participating in AP classes, choir and journalism. He says that at times he is pulled in all directions, but to him, it is worth it.
Matt Hehl, Online EIC
Mar 22, 2016

Fine Dining & Breathing: RQ Barbeque

(Story)

Mar 22, 2016
Feb 08, 2016
Dec 03, 2015

Bartolo still strong at 42

(Story)

Dec 03, 2015

Synopsis of the new Star Wars: Episode VII The Force Awakens

(Story)

Dec 02, 2015
Dec 02, 2015

Fine Dining & Breathing: McBrides Review

(Story)

Sep 22, 2015

Highlight Tape From Varsity Football vs. Joliet West

(Story)

May 22, 2015