Fine Dining & Breathing: McBrides Review
Matt Hehl, Online Editor-In-Chief
December 2, 2015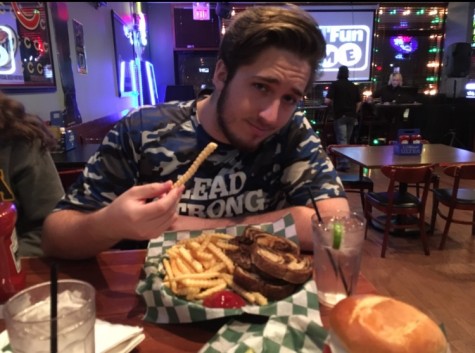 This month's culinary adventure was a short trip down Caton Farm Rd. to McBride's pub & grille. Tucked into the Crossroads Plaza strip mall at the corner of Caton Farm and County Line, McBride's is a great place to grab a meal. The restaurant has numerous TVs on to watch the night's big game or event while eating delicious food.
If you're looking for a cheap place to grab a bite this probably isn't the place for you. The cheapest meal option comes in at $8, but you definitely get what you pay for. That being said, there are specials each night posted on a chalkboard in the middle of the room. Brandon ordered the taco special (thumbs up from him) and I ended up getting the Blarney Burger (I ended up having to take half of it home. And I like to eat.)
Part of the charm of McBride's is the feel of the place. They often host fundraisers and have live music from local bands.
This wasn't the first time I've been there, and it certainly won't be the last.