Girls soccer team possesses championship mentality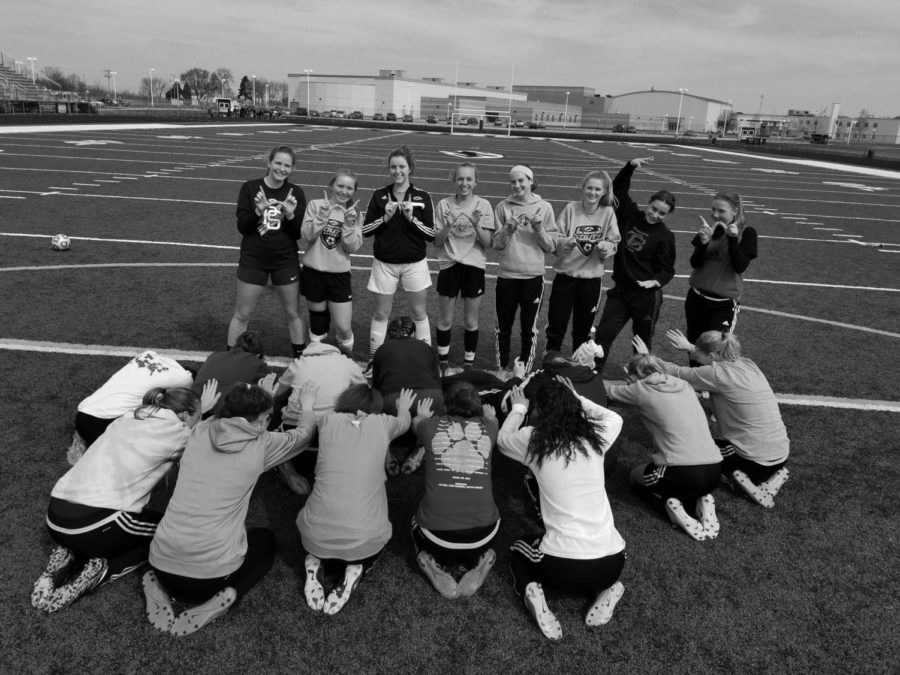 The girls varsity soccer team looks to improve from last year's 15-8 season, along with a second place finish at the PepsiCo Showdown.
"We came up short in the title game last year so this is our redemption year," head coach Alfhonso Lopez said.
Lopez, who has been a coach at South for three years, believes one of his team's biggest strengths this year include the returning veteran core, consisting of seventeen returning players. The team plans on improving their skills in order to finish first out of the PepsiCo Showdown, while also trying to not suffer anymore injuries.
According to senior defender and midfielder, Ciara Coneset, the team has a lot of heart and talent that will surprise many people.
"I think we have a lot of talented girls that bring a lot to the table and will compete to win," Coneset said. "We have a lot of fun at practice but when it's time to get down to business, it's hard to stop our fire."
This year, the PepsiCo showdown starts on April 7th.
"The PepsiCo showdown is a Chicago wide tournament that brings players together through the love of soccer and serving our communities," senior defender and midfielder, Karis Mele said.
With fourteen of the twenty-two players being seniors, the team experience leaves South with some very high standards.
"This season, I expect the team to place high in conference and win the PepsiCo Showdown tournament," Mele said. "I also expect the team to treat each other with respect and motivate each other to become better players for themselves and the team."
The team has kicked off their 2017-2018 season with a 7-1 start.