The 1975's magnificent "a Brief Inquiry Into Online Relationships"
On Nov. 30, 2018, the English indie pop rock band The 1975 released their much anticipated 3rd album, a Brief Inquiry into Online Relationships. This band consists of Matty Healy, George Daniels, Adam Hann, and Ross MacDonald. This album came as a pleasant surprise to most critics and fans alike, some going as far as calling it the OK Computer (Radiohead's breakout album) of this generation. The cover art is very simple, being it's white with a few colored squares and the track list on the margin. 
The track, "Give Yourself a try", talks about giving yourself a shot, and also gives some political dialogue with the line "I found a gray hair in one of my zoots, like context in a modern debate, I just took it out," meanwhile this high-pitched guitar squeals along with the rattling high hats and the drums, and some interesting electronic work. 
After that is the song "TOOTIMETOOTIMETOOTIME" which I see as sort of just an uplifting song with almost nothing to say, other than texting this girl. The track also features a nice and groovy electronic beat, which is about it for the instrumentation. It's Not the best song on the album. 
"Love it if we made it" is an explosive track that features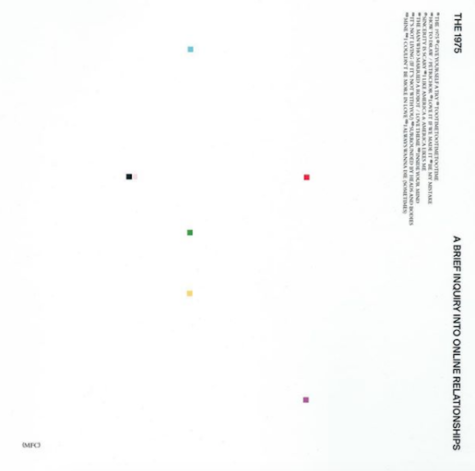 shouting very politically driven lyrics, along with nice, yet simple drum playing, and even quotes the president of the United States. Afterwards, Sincerity is Scary is a nice chilled back jazzy song that speaks about how hard it is to be sincere, and a choir joins Matty on the chorus, which harmonizes perfectly. 
The final track, "I Always Wanna Die (sometimes)" is this thoughtful song about the meaning of saying/ wanting to kill yourself and encourages people to seek help. The track also features some almost early 2000's brit-pop like instrumentation, with a nice guitar line from Hann.  
Overall, this is a fantastic album, and I'm giving it a strong 4.5/5.