Girls bowling gains new coach, plans to improve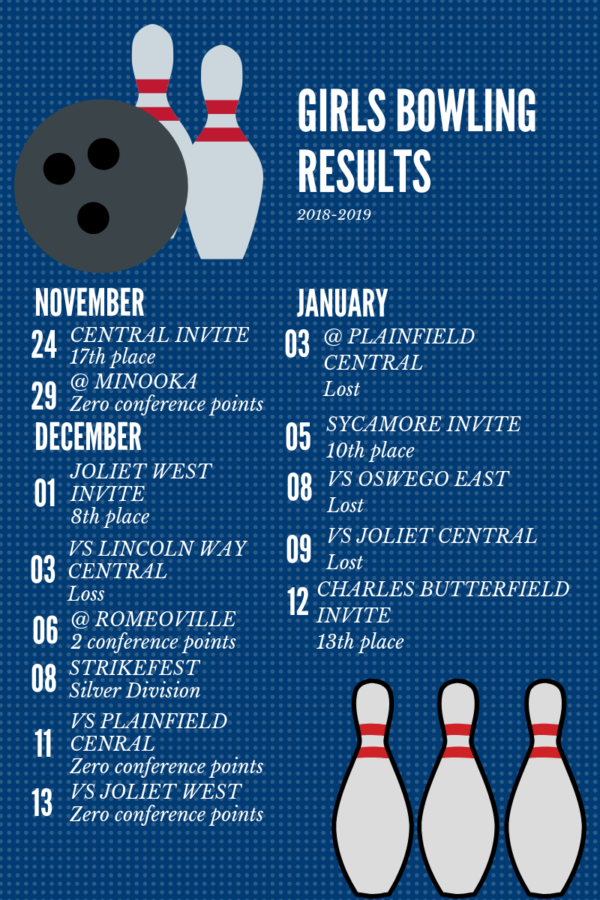 With a new year comes new changes and experiences, the girls bowling team isn't missing out.
"This year we planned four team nights, added tournaments and matches, did an overnight trip, increased funding, added an assistant coach, over doubled our tournament and gave the team a lot of new items," Kyle Rohlfs, Head Bowling Coach, said.
As of the beginning of this season, the team gained a new assistant coach, Brian Hodolitz.
"Coach Brian has been a great addition to our team. He has helped our team grow not just in the game itself, but in our mentality as well," Savannah Magruder, junior, said.
Along with new changes comes new improvements that were made by the coaches.
"Just like the bowlers on the team, I am not perfect. I try and learn new drills and teaching methods every year. I am constantly talking to other coaches and getting ideas as well as searching the web and trying to learn one new thing each week about coaching and the sport of bowling," Rohlfs said.
The girls continue to try and make improvements as well.
"A way we can continue to improve is keeping up with bowling. The bowling season doesn't stop after the high school season. If we make bowling a year-round sport, then the team will improve," Magruder said.
Many have the impression that bowling is an individual sport rather than a team sport.
"The way I incorporate teamwork is by cheering someone on or if someone is feeling down, I'll try to cheer them up or listen to what's going on," Morgan Acs said.