Varsity baseball team on a path to success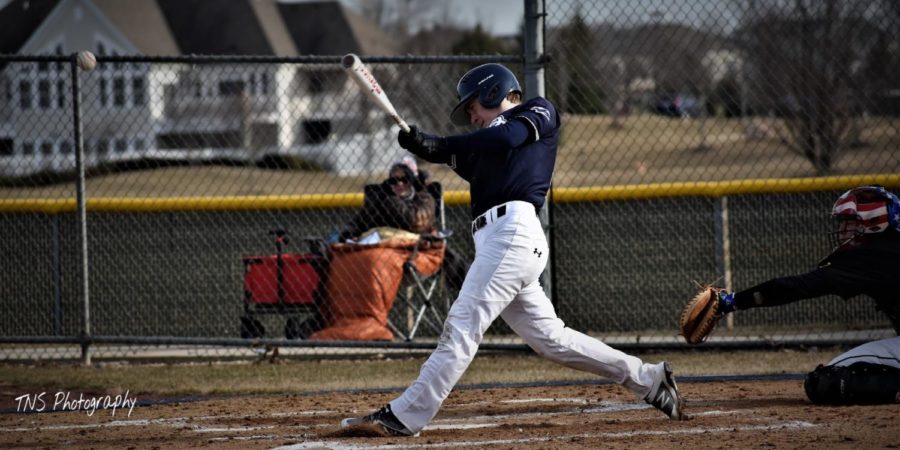 Matthew Mercado, staff writer
May 22, 2019
As the spring season comes to an end, the boys' varsity baseball team has been destroying the competition with a current record of 21 wins and six loses. Their overall conference record is currently eleven wins and only two loses.
The team had no problem putting runs on the board in most of their games. On March 20 South was able to score seven runs against Ottawa and a whopping 10 runs against Oswego East without letting them score a single run on April 25.
South also swept Hobart High School in their first tournament series of the season, which was held in St. Matthew, Kentucky on their Louisville trip. They scored five runs in the first inning, showing that they are a team to be feared. They ended the game with a score of 9-2.
On April 8, the boys' varsity baseball team was able to beat their rival Minooka at home, but unfortunately, they lost the second time they went against each other on April 10.
South also beat Romeoville on April 11 with a score of three to two. Both teams faced each other again on April 16, with a final game score of 7-0.
The team had to cancel multiple practices due to the constant rain showers throughout the week of April 29- May 2.
The strength of the varsity season can be attributed to the friendship each player has with one another.
"Well number one, it's a group that's very close knit. We don't have four or five guys going one way and five guys going another way. It's a group that hangs out all the time that like each other as important and really work hard in the off season," Said Phil Bodine head, varsity coach. "They're always at the cages hitting, lifting weights, and they are always doing something to make themselves better. I think that's why they had success this year."
Furthermore, what makes the baseball program very successful is the superb coaching staff, according to Bodine, such as coach Chet Lines, Dan Felino, Tony Sanchez, and Victor Garcia who have helped create a great atmosphere for the players.
The team consists of 13 seniors, six juniors, and one sophomore.
Senior Conner Blake and junior Johnathan Hernandez were able to surpass the batting average in high school, which is .300-.400. Blake has an outstanding batting average of .409 and Hernandez, a .4oo. The team has an on-base percentage of .407 with most players having a .306 or up.
" Some of the goals we have is to win conference and hopefully win a regional, which is at our house so it would be nice to win it in front of the school and strike a long playoff run deep in the summer," said senior varsity player Ryan Pawlak.
The team is currently 32 in state and is ranked nationally 587.