McGuire puts forth best effort each day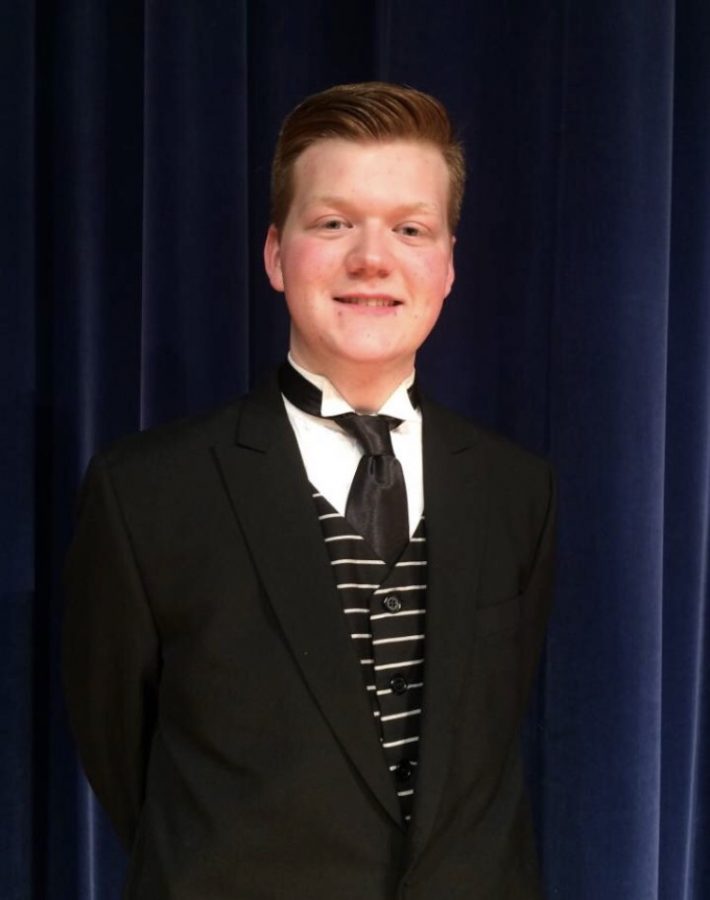 Hard work and passion is something that can be valued by anyone, and Liam Mcguire shows an abundance of both.
"Liam is very dedicated and always completes his work," Daniel Sourile, McGuire's AP Calculus teacher as well as his math team coach, said. "He goes above and beyond and puts his best effort into everything he does."
The senior has quite the resolve. Currently taking three AP level classes, McGuire claims that AP Physics 2 is currently his hardest class. He is also been part of the math team for all 4 years.
"I have a B in every single one of my AP class," McGuire said. "They're definitely a struggle, they require a lot of extra effort put into those classes."
McGuire's parents had a large impact on his choice to pursue acting in the school plays, and he continued with it for all four years of high school.
Susan Kamrowski, English teacher, believes McGuire is devoted to projects in and outside of school.
"Liam is a dedicated young man," Kamrowski said, who has known McGuire since he came to South. "He is part of numerous events and activities which he commits his time and creativity."
Matthew Goncher, senior, expresses similar sentiments as Kamrowski.
"He's a phenomenal actor," Goncher said. "He's also very dedicated and brings a good vibe into any room he comes into."
Kristen Preissler was his U.S. History teacher in his sophomore year. She said that his genuine interest in learning helped him grow as an individual.                                                                                                                                                   McGuire has taken on the roles of Wadsworth for Clue and Sgt. Michael Kelly in the Music Comedy Murders of 1940, and took on the role of Wadsworth in Clue, which had its shows from the 22 through the 24 of Nov.