Professional skating in Werkowski's future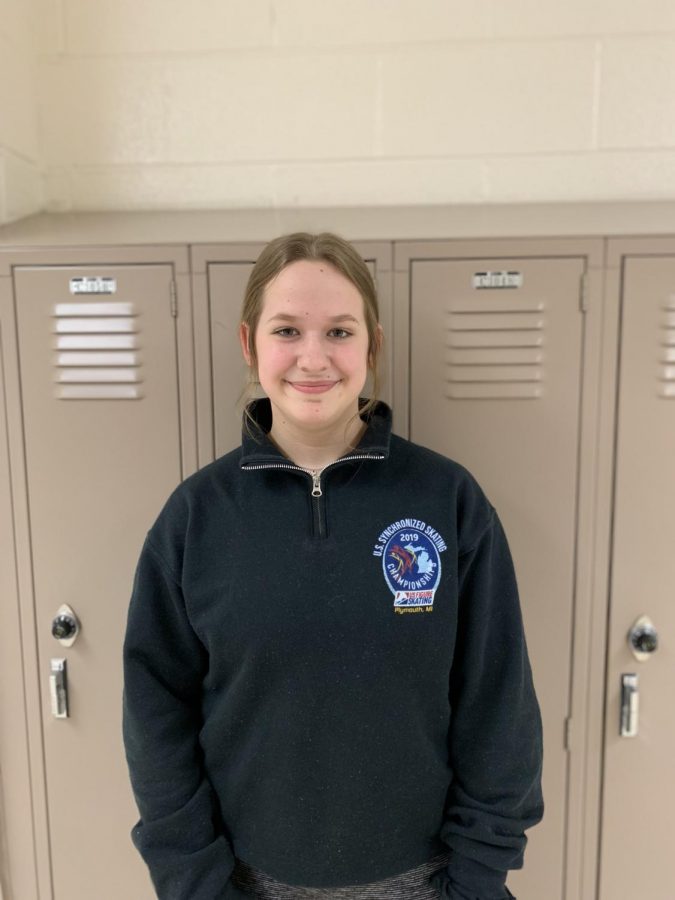 All students have to learn how to balance their school life with their social life. Emalie Werkowski, freshman, is one of those who is able to do so successfully, all while competitively figure skating .
Werkowski is in a range of classes, including three honors classes with Geometry honors being one of her favorites.
"If I had a class of just her, it would be like a perfect class because it's a group that no matter what I give, no matter what the lesson is, she's willing to step forward," Pam Muench, Geometry honors teacher, said.
Werkowski is known for keeping her grades up, despite a busy schedule.
"She's really dedicated to getting good grades, I've never seen her with a C, it's always A's or B's," said Naomi Karpf, sophomore.
Along with her wide range of academics, Werkowski is heavily involved in synchronized ice skating.
"Around five I went to an open skate and started to like it and after I started to take lessons," Werkowski said.
Skating, school, and a social life is an everyday occurrence for Werkowski.
"She has skating pretty much every day of the week and somehow she still manages to get good grades," Nora Signore, freshman, said.
The love for skating was first introduced to Werkowski by her family.
"When I was really little, I wanted to be a hockey player because my brother and dad both did it and my dad was a hockey ref, but my dad didn't want me to be [a hockey player]," Werkowski said.
Werkowski's favorite part of the entire experience are the competitions and being with a team.
"I'm a really competitive person. I love performing for other people, with other people by my side. I'm more of a team person," Werkowski said.
Werkowski makes it clear that ice skating is a definite part of her future.
"I really want to skate in college and maybe after that. I really want to be on team U.S.A., like a senior team which is the highest level," Werkowski said.
Werkowski' determination and perfectionist personality transfers between school and ice skating.
"I always try to make my work the best for school and get really good grades and then especially for skating, I always want my skating to look good. I'm always perfecting it and seeing what else could be fixed," Werkowski said.