Meet your athletes; Cole Bissias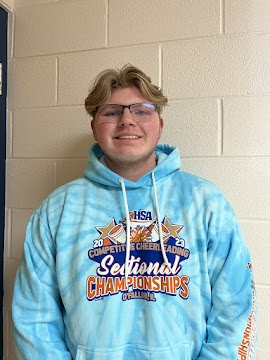 Q: What position do you play?
A: In stunts I am a back spot for flyers. There are certain stunts where there is one base, and I am a base for those.
Q: How long have you been playing this sport?
A: Since may. I haven't done anything before high school.
Q: Who is an athlete on your team that you look up to and why?
A: Arianna, I look up to her aspiration for the sport. She is a flyer.
Q: Favorite professional athlete (in your sport)?
A: Not that I can think of. But I look at Weber State on Instagram.
Q: Do you plan to continue in college?
A: If that's where it takes me, yes. No clue what I plan on majoring in.
Q: Favorite memory on the team so far?
A: We went to a summer camp, and we did a really cool pyramid with one arm.